Collision Avoidance System
Overview
The Entek CS2500 Collision Avoidance System (CAS) is aimed at reducing the potential for collisions between cranes and other moving or stationary equipment. Using high performance laser sensors, optimized for presence detection applications, the CAS outperforms other systems, while offering one of the highest performance/cost values compared with similar systems on the market.
The CAS is modular in design, allowing components and features to be added if and when required. This accommodates the many different configurations required for a wide variety of applications that are possible.

All components are industrial quality, and suitable for installation in fixed or mobile equipment applications, even within harsh environments.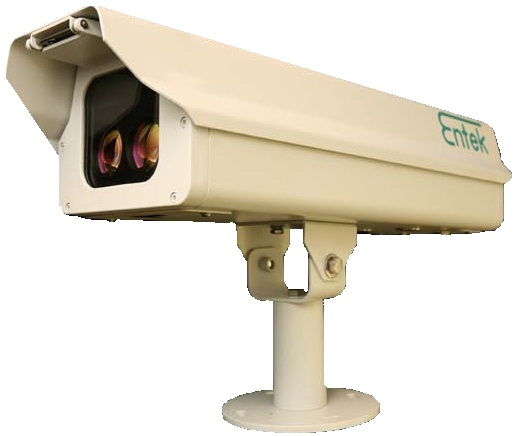 Collision Sensor Controller (CSC)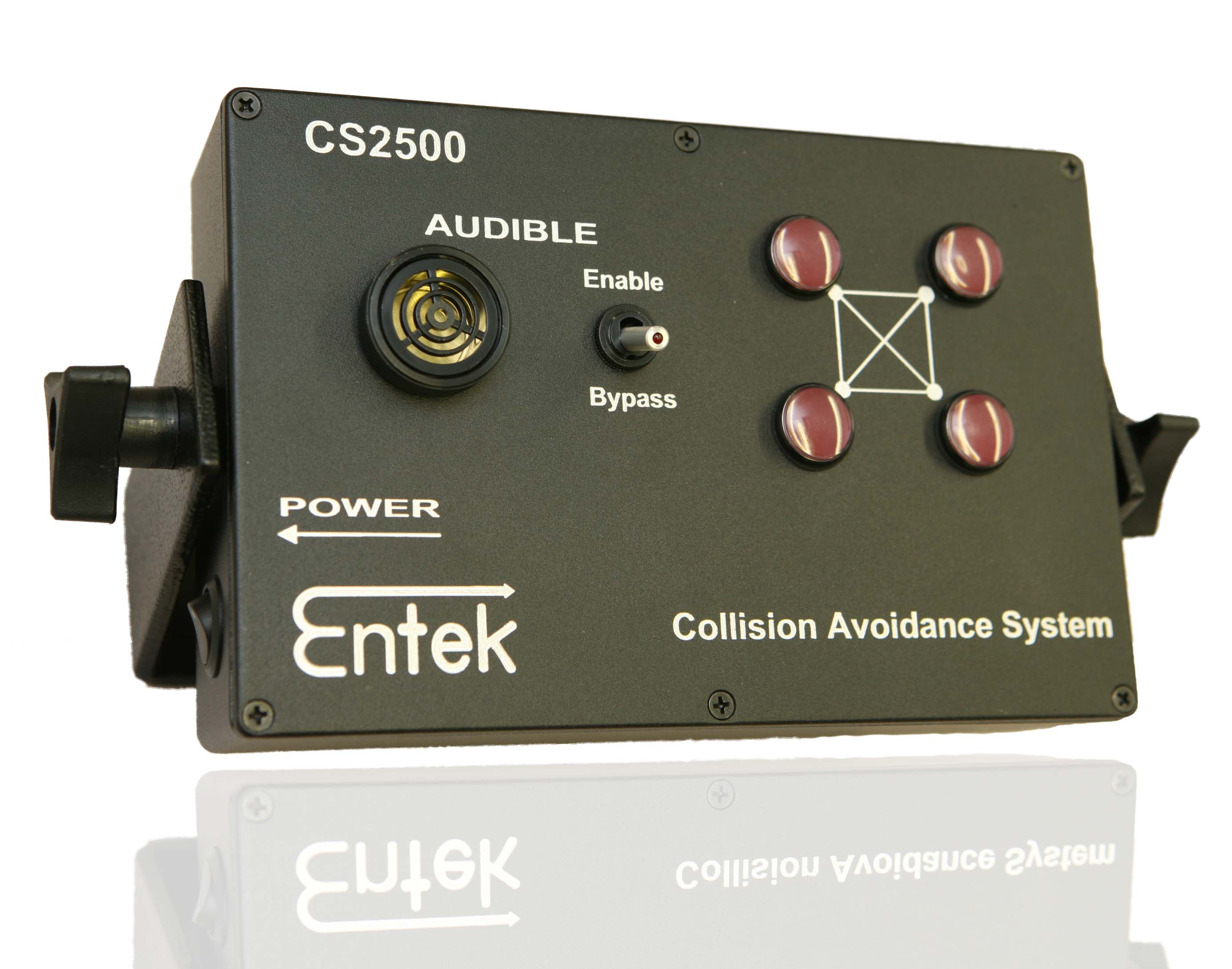 Each CSC monitors the signals from up to 4 installed ULS sensors, and operates audible or visual alarm(s), or can even be configured to interlock into an existing control system. The CSC can also provide data output to other systems (if required). Additional time and range filtering can be implemented in the CSC if there are requirements beyond the capabilities of the ULS sensors. In most collision avoidance scenarios, the ULS settings are more than adequate. Data logging options are also possible with the CSC if required.

The CSC can provide a number of output options. For example, it is possible to have a visible indicator stay on as long as there is interference with one or more sensors, but have the audible indicator only sound for a few seconds at the start of each detection, allowing the operator to use a radio or other communications device to resolve the issue, without the audible alarm continuing to sound.
The CSC also provides the power for the ULS sensors, and houses the wireless transceivers, in the case of wireless options.

The CSC is housed in a NEMA rated enclosure with cable entry points on the bottom, and a hinged door on the front. The audible and/or visible signaling devices can be mounted on the enclosure door, or hardwired remotely as required. The CSC can also be supplied as an OEM "board only" version, suitable for integration into an existing control system panel.

The CSC is suitable for use in both "curtain" type applications, and also "range" type applications.